Security cameras TVI/CVI/AHD/CVBS and surveillance cameras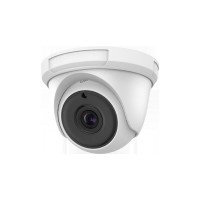 TVI/CVI/AHD/CVBS and HD security cameras
HD-TVI/CVI/AHD security cameras are the successors of the old CVBS analog cameras.
These new types of cameras can be used with the old or existing COAX or COMBICOAX cables. This is suitable for short distances. Using these cables for longer distances can give problems if the quality of the cable is insuffient.
The HD-TVI/CVI/AHD cameras can also be used with the UTP VAT 5 or CAT 6 cable with video baluns.