SMSanalog text message notification through telephone or VOIP line for your Galaxy alarm system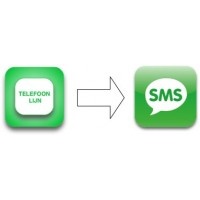 SMSanalog
What is SMSanalog?
SMSanalog is sending a message of an alarm notification with a phone or VOIP line of, for example, Ziggo, KPN, Voys or another VOIP provider to a SMSanalog server. The server transfers the alarm notification to a text message and sends it to your mobile phone.
How does our SMSanalog server work?
Our SMSanalog server is specially made for Galaxy alarm systems with a SMS function.
The SMSanalog server receives the notifications of your alarm system, transfers these to a text message and sends it to the phone numbers that you set in the alarm system.
It is a possibility to add extra phone numbers that also receive the text messages of the alarm system.
It is also a possibility to connect the phone number to an e-mail address (surcharge) then you can receive the notification of your alarm system also by e-mail.
DO YOU WANT TO TEST IT? set our SMSanalog phone number in your alarm system. Your phone number is 0252700280
If our SMSanalog server receives your phone number (no secret phone number) then the SMSanalog server will send you a text message to the phone number that is set in your alarm system.
You can choose a SMSanalog bundle of 1 year or 2 years. The bundle expires automatically after the selected 1 year or 2 years are over!